Hanna Sofia Rehnberg
I worked as a senior lecturer at the School of Social Sciences, Södertörn University, until 2021. From April 2022 I work as a senior lecturer in Swedish at the Department of Scandinavian languages, Uppsala University. As a researcher in sociolinguistics, I have mainly focused on how stories take shape and are used in different contexts, and how storytelling contributes to identity formation. Before becoming a researcher, I worked for a decade as a journalist, specialising in issues concerning migration and integration. In the beginning of the 2000s, I lived for one year near a refugee camp and wrote a book about the everyday life of asylum seekers in Sweden. My book Glömda – Rapport från en svensk flyktingförläggning ('Forgotten – Report from a Swedish refugee camp') was published in 2006.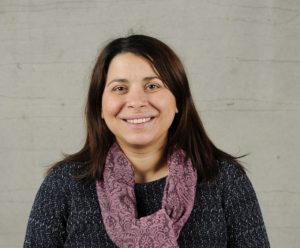 Zoe Nikolaidou
I work as an associate professor at the School of Culture and Education at Södertörn University. I do research in sociolinguistics, and my interests are in the field of literacy (reading and writing practices) concerning the role literacy plays in people's lives and the way it influences their identity construction. My research has also focused on migrants' reading and writing practices in the workplace. I have examined how texts are created and circulated in workplaces and how they are used as a tool for informing and documenting but also for exercising power and control. In one of my studies, I conducted ethnographic research on reading and writing practices among migrants without legal papers in Greece and highlighted the diverse oral and written languages and rich literacy practices in the everyday lives of these groups.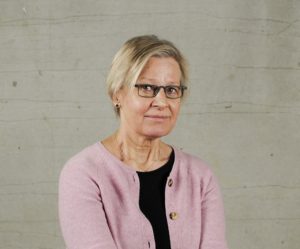 Cecilia Wadensjö
Interpreting has been part of my professional life in various ways for the past couple of decades. In the late 1970s, I received a diploma in Interpreting between Swedish and Russian and was eventually certified as a public service interpreter. After a number of years as a freelance, I had the opportunity to join a doctoral program in Communication Studies, and in 1992 I defended my dissertation on interpreter-mediated institutional interaction. More recently, I have also been involved in the university training of interpreters for work in Swedish public institutions. Obviously, interpreters must be fluent in two languages. However, that is not enough. In order to perform as a public service interpreter, individuals must also be aware of ethical issues concerning human communication, have personal integrity, be knowledgeable about various subjects and have sufficient command of relevant interpretation techniques. An interpreter must be able to perform certain co-ordinating moves in order to promote a shared discourse flow and not disrupt. The outcome of an interpreter-mediated encounter is also dependent on how the participants involved in the encounter relate to the interpreter and to each other as conversational partners, which is of particular importance in this project.